1. World-class content
2. On-demand & live streaming
3. Customisable & intuitive fitness tech
4. Personal on-boarding and account management

Fitness First
"We are constantly pushing the boundaries for member experience, and virtual helps us do this; it adds value to our studio space and gives members flexibility and varied training options. We see the ROI through its marketing value and retention abilities."
MARTIN SEIBOLD, CEO


Anytime Fitness
"Wexer is a must have for any club looking to maximise virtual group X training. The system is fast and easy for any member to use. We couldn't be happier…"
RANDY PITLUCK, MULTI-CLUB OWNER


24 Hour Fitness
"We use Wexer for various applications; virtual classes, live classes, member marketing, staff training, advertising revenues…It's an integral part of our digital media ecosystem."
TOM LAPCEVIC, EXECUTIVE VICE PRESIDENT


Funk Fitness 24-7
"Wexer Virtual allows us to maximise under utilised group fitness rooms. On top of this, it's great that members can see what a particular virtual class is all about prior to participating in the class."
TY ARMSTRONG, OWNER


Goodlife Fitness
"We are happy with the installation of the program and the feedback from members has been positive."
CLINT WITHERS, CLUB GENERAL MANAGER


The Gym
"Running 24 hour facilities, virtual group X is perfect for us as it provides maximum flexibility for our members without us having to worry about instructor costs or dead space."
JOHN TREHARNE, CEO


World Gym
"Members are very happy with the unit and the classes; it is a major selling point and is being well used."
DAVID STEMPLER, GENERAL MANAGER


Fitness Hut
"Our experience with Wexer has been very positive. We offer approximately 80-90 virtual classes per week. Some of our most popular virtual classes, such as Body Pump, RPM & Zumba, have 20+ participants. Since installing Wexer we've definitely improved the optimization our studio space, whilst seeing absolutely zero negative impact on our live classes… in fact quite the opposite!"
NICK COUTTS, OWNER


Soho Gyms
"Wexer customer service is second to none, before during and after sales. Everyone I've ever been in contact with at Wexer genuinely seems to care and if they can't answer me immediately I know I'll get a response very quickly. I would say anyone interested in enhancing their Group Exercise product with Virtual Classes would be hard pushed to find another company that would help them as much."
KAREN MASON, HEAD OF GROUP EXERCISE


Anytime Fitness
"We feel that the Wexer Virtual system provides our gyms with a fantastic unique selling point over our competition in the local area. Wexer is a cost-effective way to provide top quality classes at any time, it allows our members to access a wide range of classes, whenever they want, tailored to each individual, based on class type, duration, and difficulty."
JAMES HOYLE, OWNER


Anytime Fitness
"I love that the content is regularly updated, keeping it fresh and new for my members, and there's such a wide selection available that there's a class for everyone. We also love the new anytime fitness brand colours that are on the system."
JAMES HOYLE, OWNER


Anytime Fitness
"Wexer Virtual not only eliminates cost, but if propositioned correctly, sells memberships far easier then a typical 'free classes w/membership' model.  The Member can do a class when they want, on their schedule, with the world's best instructors right at their fingertips."
COREY KREPS, MULTI-SITE REGIONAL MANAGER

Wexer has now expanded to more than 40 countries and is ever-growing. We focus on innovation and opportunity to ensure our technology is constantly evolving and consistently relevant.
Wexer offer stable and robust user-friendly technology that can be easily integrated with other digital platforms. We have relentlessly high standards and continually raise the bar to deliver high quality products, services and processes that exceed our partners expectations.
We are building a team made up of extraordinary, passionate and talented team members who have a wealth of knowledge in the industry and are extremely dedicated to delivering the best possible experience to Wexer's partners.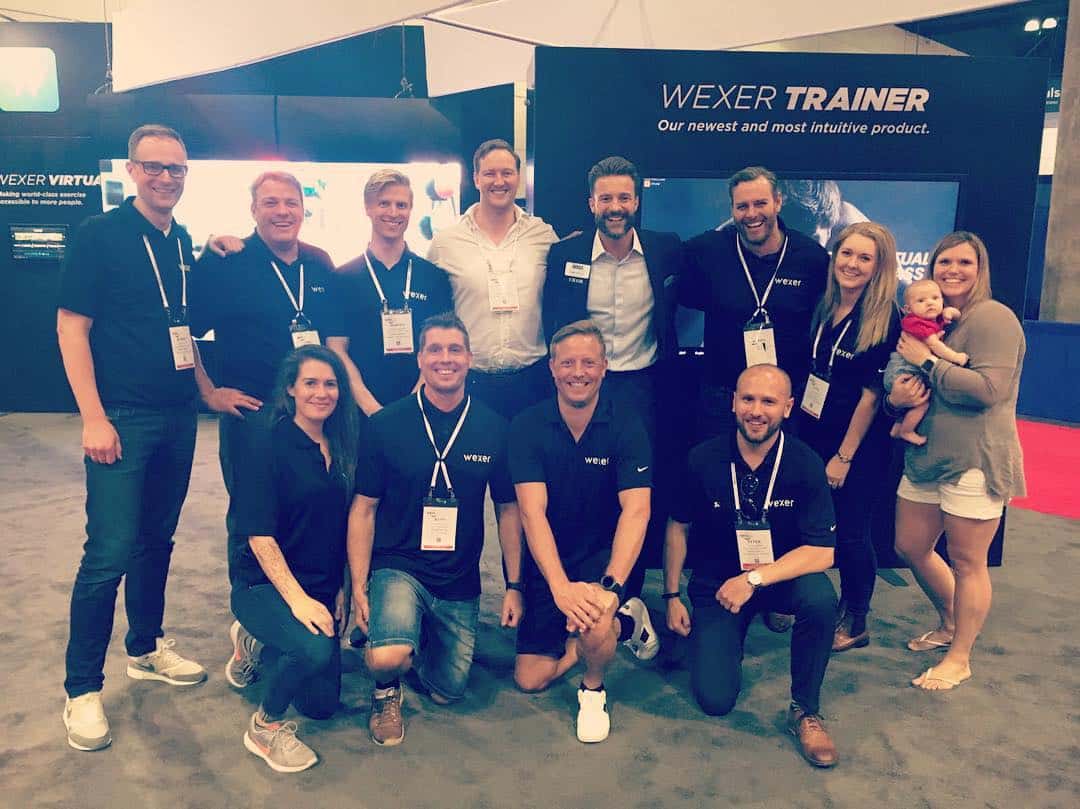 One of our dedicated Account Managers will guide you through every step of the journey and create a bespoke plan that best suits your club and member needs.